Meet our Leadership Team, & Advisory Board
Experienced leadership each with proven track records in their fields.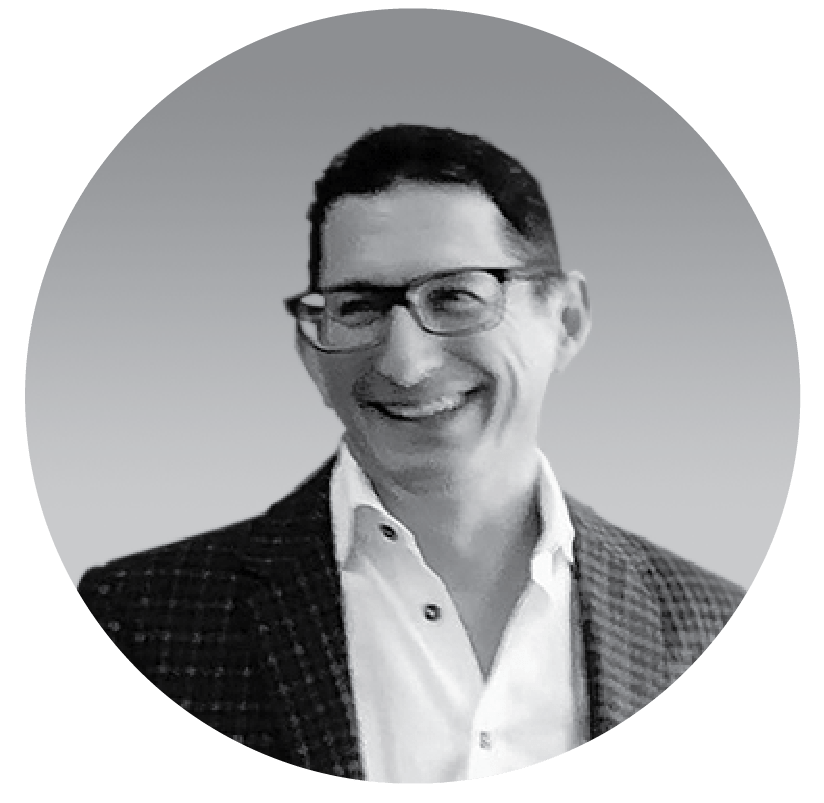 > Marc Levy, Executive Chairman
Marc is the founder and former CEO & Chairman of Norsemont Mining Inc. (TSX: NOM), which he grew from a market capitalization of $1 million and subsequently sold to Hudbay Minerals Inc. for $520 million. Over the past few years, he has raised over $100 million in the resource, agriculture and technology sectors. He brings over 24 years of management and leadership experience. Marc has been involved in several successful exits including Petaquilla Minerals (TSX: PTQ) sold to Inmet Mining for $350 million and Coal Hunter Resources to Cardero Group for $52 million. Recently he was founder of Aurora Cannabis (TSX: ACB) which grew from a market capitalization of $1mm to over $800 million within 2 years and currently at $4.5 billion. As well, a founder and director of Payfirma Corp, which was recently sold to Mercco Payments. Previous to that he was National Director of Sales at Look Communications which grew from a market capitalization of $20 million to $1.5 billion. Marc sits on the board of several public and private companies and he is involved in various charitable organizations such as: Cystic Fibrosis, BC Children's Hospital, St. Paul's Hospital, CJA Canada, C.H.I.L.D. Foundation, Westminster House and KDHS School.
> Alex Martini, Chief Executive Officer
Alex is an entrepreneur and an executive with nearly two decades of investing in technology driven ventures. A native Italian, fluent in 5 languages, Alex pursued a Ph.D. at Princeton University where he lectured in both the history and anthropology departments. An early bitcoin adopter and cryptocurrency investor, Alex is the founder of New York City Bitcoin MeetUp, which now counts over a 1,200 active members. He is also a member of the Blockchain Commission for Sustainable Development at the U.N. where he co-chairs the sub-committee for Refugee rescue Shelter & Resettlement. He is an active advisor to several blockchain companies, including EdChain, Humanity Capital, 9Temple, Byte Academy Blockcellerate and the PVBLIC Foundation. His work has been recognized in several publications and conferences around the world, and in 2015, he was awarded the Leadership Award for Driving Social Change, from The United Nations.
> Kant Trivedi, President & COO
Kant has 20+ years of experience building and managing world-class customer operations within the Technology, Telecommunications and Financial Services sectors. He was most recently, Chief Operating Officer & Managing Director (Partner) at Greenwich Associates, a consulting firm that works with over 260 of the largest banks and Fintech firms globally. He also held several senior leadership positions with Rogers Communications Inc. (TSX: RCI.B NYSE: RCI), one of Canada's largest communications and media companies. Kant authored and implemented the Rogers Enterprise Business Unit customer operations strategy and led award-winning teams responsible for Fixed land-line, Mobile, Data Center, Colocation, Cloud and Internet of Things (IoT) supporting revenue growth to over $1.9 billion. Prior to Rogers Communication Inc. Kant was General Manager at Look Communications (previously Internet Direct TSX: IDX) and was accountable for the operations and technology teams, supporting the company's growth from a market capitalization of $20 million to $1.5 billion. Kant holds an MBA from Queen's University. He has been involved with such charitable organizations as the United Way and sits on the board of several public companies.
> Kulwant Sandher CPA, CFO
Kulwant has over 25 years of experience in operational, finance/accounting management, as well as management consulting with a number of companies. He has been in Private Practice as a Chartered Accountant since 1988. He served as the Chief Financial Officer of Pinestar Gold Inc. since September 2013. President and Chief Financial Officer of Turner Valley Oil & Gas Inc. since August 2004. Kulwant has been the Chief Financial Officer of Lornex Capital Inc. (now Norsemont Capital Inc.) and Avarone Metals Inc. since April 27, 2018. Mr. Sandher has also served as Chief Financial Officer of Alba Mineral Ltd and Astorius Resources Ltd. — He serves as Chief Financial Officer of Astorius Resources Ltd. and Chief Financial Officer and Secretary of ElectraMeccanica Vehicles Corp. He also served as the Chief Financial Officer at Intigold Mines Ltd. from December 3, 2010 to April 9, 2017.
> Gustavo Mana, Ph.D. Director
Gustavo is one of the world's foremost experts in High Frequency trading. He joined UBS in 1997 within the Equity Derivatives Desk. In 2000, he was co-leading the Electronic European Trading group with the mandate to set up systematic proprietary arbitrage and Electronic European Program Trading. By the end of 2002, this group had successfully developed very profitable quantitative strategies. in 2003, he co-founded IV CAPITAL, one of the world leading High Frequency trading firms. By 2008 IVC was trading in 20 exchanges over the world across equity and futures. The firm employed over 50 PhDs and IT at offices based in London and NY, trading a suite of strategies from minutes to multiple days. The firm has a significant presence in the US, European and Japanese exchanges with significant profitability. Gustavo holds a PhD in particle physics from New York University .